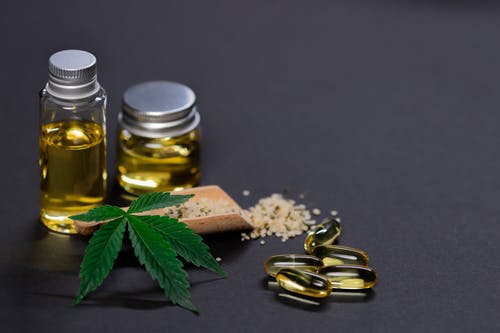 There is one main misperception about marijuana that frustrates consumers. Uninformed people believe that consuming marijuana will turn you into a lazy stoner who spends his time on the couch watching trash and eating junk food. In actuality, certain marijuana strains can increase your energy, creativity, and productivity. You can finish that novel, poetry, or presentation or simply get through a busy day with a spring in your step with these strains.
What are the strains of cannabis that can help in boosting productivity?
Let's look at five of the best strains available from places like TreeTop for increasing productivity.
Super Lemon Haze
This is the ultimate "Goldilocks" Sativa for inspiration. This strain, a hybrid between Super Silver Haze and Lemon Skunk, invigorates and energizes without the fidgety side effects. It also gives you a clear-headed feeling that comes with seamless tranquillity. Super Lemon Haze, with its tangy citrus flavor and dank sweetness, keeps you moving with a smile on your face.
This strain deserves to be at the top of our list because of its versatility: it is euphoric without being foggy, thrilling without causing stress, and uplifting without causing a crash once the effects wear off. Usually, this haze dissipates without draining the user's energy.
White Buffalo
This clear-headed Sativa boosts you up while mellowing you down. It's a gently fragrant strain with overtones of earthy sweetness. White Buffalo is ideal for most of the day since it keeps you awake without being overly stimulating. This is an excellent strain for folks seeking energizing and cerebral benefits without inducing anxiety or paranoia.
Sour Diesel
Sour Diesel that can be purchased from a cannabis store in Milton was first bred in the early 1990s and is known for its diesel fuel fragrance and the waking, full shot of espresso effects. Sour Diesel is energizing and will frequently give the person enough energy to make their heart race. This can be uncomfortable for people who suffer from anxiety, but for others, it seems like a coffee surge that makes you want to get up and clean the entire house.
Sour Diesel is great for overcoming depression since it elevates the soul and provides a lot of stamina before settling into a clear-headed pleasure.
Golden Goat
Golden Goat is one of the best strains on this list, with notes of fruit, citrus, and a hint of spice that instantly raises the spirit. It begins with sentiments of happiness and can easily develop into fits of laughter depending on how much is consumed, making it excellent for anyone suffering from anxiety or sadness. The immediate sense of well-being is accompanied by a calm awareness, resulting in an enlightened attitude that is neither restless nor upsetting.
Quantum Kush
Quantum Kush is a high-octane, euphoric experience that is one of the most challenging sativas being developed today. The most energizing strain on this list will have you moving from one location to another without remembering why you moved in the first place. Quantum enters a concentrated, clear-headed awareness that lasts for hours of purposeful effort after the initial jolt of energy.
Conclusion
Please disregard the ridiculous concept that marijuana kills productivity and motivation. The truth is that if you choose the perfect strain for the appropriate time, you will experience an energy spike that will astound you. Not only that, but you'll also have a clear mind capable of thoroughly examining your duties and prioritizing them. Not only does the correct marijuana strain increase productivity, but it also improves creativity and motivation.