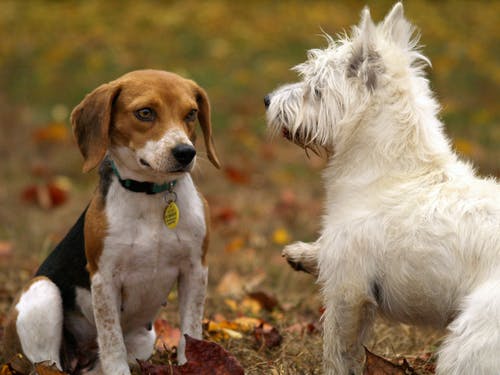 The Various Pet Paperwork Types
You must maintain track of different paperwork and records throughout your pet's life. There is still a demand for real, shareable papers in this day and age where everything is digitized. To protect their pets' welfare, all pet owners should keep several documents. You still need documentation if you're flying with a small animal. Here are seven documents that every pet owner should save safely and have on hand.
Rabies Certificate
Be prepared with your rabies vaccination certificate or a valid waiver form. Although it's recommended that all dogs and cats have a rabies vaccine, if your veterinarian believes that your pet's medical condition precludes them from having this particular vaccine, you might be able to obtain a waiver. Confirm rabies immunization is also necessary to secure a veterinary health certificate for traveling.
Vaccine Records
Document any additional vaccinations that are necessary. Although vets have a copy of this information in their paper or computer files, you should also have one. Entry into some expositions and pet-friendly events, as well as admission to pet-friendly resorts, often depends on up-to-date immunization records. Keep the vaccination records that your veterinarian provides you in a secure place.
Medical Records
Keep all of your veterinarian's post-visit reports in a file. If your dog or cat needs medical attention in the future, surgical records may be essential. Keep copies on hand in case someone else needs them, as your veterinarian might not be able to share these records without your permission.
License
A dog or cat license is often required. Most states provide a standard pet identification tag for the animal to wear. Keep any paperwork that the state or county sends your way close at hand. The penalty for having a pet without a license may be hundreds of dollars. A non-licensed pet will incur severe penalties, so keep that in mind.
Pet Insurance
Select an insurance plan with a sensible deductible and economical premiums. Because pets above eight years old are considered senior animals, many insurance companies won't cover them. If you do manage to find insurance for a geriatric dog or cat, you can anticipate paying extra if the coverage has a large deductible.
Pet Wellness Plan
The significant distinction between a puppy & kitten wellness plan and pet insurance is that the former pays for routine care and screenings to determine future illness. At the same time, the latter only covers the cost of post-injury or post-illness care. Animal owners participating in pet wellness programs receive reimbursement for regular and preventative veterinary treatment.
Trust
A trust specifies who will care for your pet, where he will go, and how much money is available in the event of your death. When a pet's wellness is considered, a will includes various risks that provide loopholes. A legal trust provides many additional benefits and safeguards despite its numerous downsides.
Conclusion
While managing the paperwork that comes with pet ownership might be burdensome, the effort is worthwhile. It's essential to save your pet's necessary documents and records! Create a folder specifically for each pet, and save any records you might need to consult there (such as veterinarian bills, adoption records, immunization records, microchip records, etc.). You are responsible for maintaining the organization of anything from critical medical records to estate planning. To ensure it is always available and easy to furnish, save this with other vital documents.