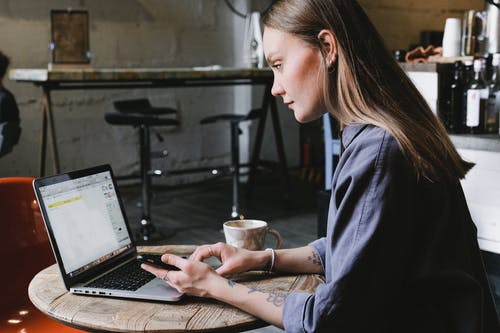 Are you searching to expand your process improvement, quality control, and leadership skills? Six Sigma is an innovative methodology that emphasizes eliminating defects and variability to increase efficiency and quality, widely utilized across various industries such as manufacturing, healthcare, finance, and technology. Pursuing Six Sigma Green Belt certification may be the right step for you to take to accelerate professional success and professional growth.
Why You Should Take Six Sigma Green Belt Training
Read more below to explore five compelling arguments as to why getting this credential can make a real difference to both increase and success in the long term.
1. Unlock Your Potential as a Process Improvement Expert
Becoming certified with Six Sigma is like adding an arsenal to your professional toolbox; it gives you all the skills and knowledge to become a process improvement expert within your organization. Through Green Belt training, you can develop an in-depth understanding of DMAIC (Define, Measure, Analyze, Improve, and Control). Armed with this knowledge, you will be able to recognize inefficiencies within processes while streamlining processes for greater efficiencies which ultimately benefits your bottom line directly.
2. Set Yourself Apart in a Competitive Job Market
In today's challenging job market, having Six Sigma Green Belt certification can give you an edge. Employers seek out professionals who demonstrate strong dedication to continuous improvement and are capable of driving operational excellence. By earning your Green Belt certificate, you show potential employers that you possess the skills and commitment required to make a significant, impactful contribution within their organizations – earning it is like unlocking doors to new career possibilities. 
3. Develop a Structured Approach to Problem-Solving
Six Sigma Green Belt provides you with a structured approach to problem-solving. Learn to use various tools and techniques, such as DMAIC (Define, Measure, Analyze, Improve, and Control), to identify and solve problems. This methodology is data-driven, and it requires you to collect and analyze data to make informed decisions and use statistical tools like regression analysis and hypothesis testing to validate your findings. These skills are valuable not only for your work but also for your personal life. 
4. Increase Your Value to Your Organization
You will provide value to your organization by identifying improvement areas, developing and implementing solutions, and monitoring and controlling processes to ensure sustainability. Additionally, you will be able to lead and take part in cross-functional teams, which can enhance cooperation and communication inside your company. Doing so can contribute to your organization's strategic goals and objectives. You can reach out to a reputable development organization to start your transformation today.
5. Join a Global Community of Professionals
Six Sigma is a global methodology, and a large community of professionals are certified in Six Sigma. By pursuing Six Sigma Green Belt Certification, you can join this community and network with like-minded professionals from different industries and backgrounds. This can allow you to learn from others, share your experiences, and collaborate on projects. You can also participate in conferences, seminars, and workshops that will advance your education. Visit to know about related events and networks.
Summary
Simply stated, earning your Six Sigma Green Belt certification can be a transformative step in your professional journey. From unlocking your potential as a process improvement expert to standing out in the job market and driving cost savings, becoming data-driven decision-makers, and leading cross-functional teams – there are multiple advantages associated with attaining this credential that makes the pursuit worthwhile. If you want to take charge of your career and make an impactful contribution within your organization, then why not embark upon this path – its possibilities await exploration.