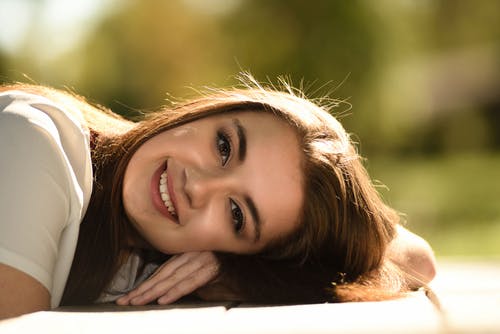 Many people experience tooth loss at some point in life due to various causes, including aging, accident, and decay. Dental implants are often a viable and secure solution when teeth need to be extracted. Before committing to this procedure, a well-informed patient who can ask pertinent questions at a dentist appointment for dental implants is essential.
Tips for Dental Implant Procedure
A dental implant is a synthetic tooth root that takes the form of a post and is surgically implanted into the jawbone to replace a missing tooth root. Teeth might be fixed in place or detachable. However, it is always wise to do some background reading and talk to a dentist before making final decisions about dental work. If you're considering dental implant surgery, here are a few tips to keep in mind.
Know the Procedure
Due to the complexity of dental implant surgery, it will take more than one appointment to complete the procedure. Patients needing bone grafts will have to return for further dental implant placement sessions. Time is given for the implants to heal and integrate into the jawbone. Thus, dental professionals will insert new, custom-made teeth as the final process.
Examine Bone Condition
Some people need bone grafts before a dental implants procedure. Thus it's necessary to use 3D imaging to analyze their condition before the procedure. Dental CT scans can be evaluated in 3D at many different dental practices with the help of specialized computer software that can assess bone quality, amount, and placement. After that process, your dental implant can then be planned out.
Ensure Good Oral Hygiene
Avoiding tartar accumulation, cavities, gum disease, and implant failure requires regular and thorough brushing and flossing. Even lifestyle choices like smoking can bring on problems with dental health and surgery. Quitting smoking is recommended three months prior to surgery. The best outcome can be achieved by giving up now.
Recognize Treatment and Recovery
Following the dentist's post-implant care instructions can shorten the recovery time needed to heal from a dental implant from 5 to 8 months. You should stick to soft foods if you want to recuperate quickly. It's best if you don't smoke around the implant.
Consider Maintenance Process
Like natural teeth, dental implants require regular maintenance. Maintaining dental implants needs twice-daily flossing and careful brushing. Soft-bristled brushes and unwaxed tape designed for dental implants might also be considered. Keep your implant looking great by brushing it with nonabrasive toothpaste every day. Therefore, scheduling a professional cleaning after your implant surgery is essential since many dental clinics offer such services.
Verify Dentist's Credentials
Verify the doctor's credentials by asking about their experience and training. Take the time to look at what his patients say about him online. Lastly, always feel free to probe for clarification by asking questions. Thus, contact your family-oriented dental office immediately for more information about dental implants, or visit their websites.
Understand The Costs Involved
The final cost of dental implant surgery will depend on factors like the location of the clinic and the material used to create the implant. Even if you have dental insurance, it's always wise to save up in case you need any procedures. Many dental offices now provide convenient payment options to make this necessary care more accessible to people. As a result, they take a wide variety of payment methods and work with a variety of insurance providers, and they also provide competitive financing solutions through other sources.
Lastly
Dental implants, which are very advanced oral devices, have revitalized thousands of people's self-esteem, confidence, and quality of life. Call or email dental facilities to set up a consultation with their team of caring dentists and figure out if dental implants are suitable and ideal for you.