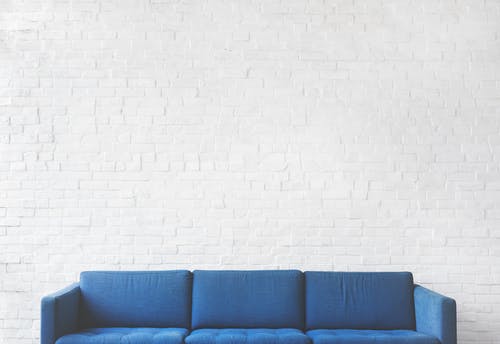 Professional property restoration is a specialized service that aims to restore properties damaged by calamities such as fires, floods, hurricanes, or regular tear and wear back to their pre-damaged conditions. This service is vital in maintaining and preserving properties, offering homeowners relief during challenging times.
Understanding the Stages of Professional Property Restoration
Professional property restoration can be seen as a multi-step journey that begins with the initial emergency response and concludes with the final restoration. Here's a closer look at each stage.
Emergency Contact
The restoration journey starts with the homeowner making the initial contact with a property restoration company.

This is typically a toll-free, 24/7 emergency hotline where the homeowner explains the situation.

The expert on the phone will guide the homeowner on immediate steps for safety and further damage mitigation while scheduling the team to come to the site as soon as possible.
Assessment and Inspection
Soon after the initial contact, a trained technician team visits the property for a detailed assessment and inspection.

They examine the extent of damage, which areas are affected, and what caused the damage. This information is crucial in developing a plan to proceed with the restoration.

The homeowner is provided with an estimate of the costs and a timeline for the restoration process.
Water Removal and Drying
Suppose the property damage involves water, such as flooding or a burst pipe. The next stage entails removing the excess water and drying the affected areas.

Powerful pumps and vacuum units are used to extract large volumes of water. Once the water is removed, special equipment like dehumidifiers and air movers accelerate the drying process by extracting the remaining moisture from structural materials and contents.
Cleaning and Sanitizing
In this stage, specialized cleaning techniques are used to clean, sanitize, and deodorize every item affected by the damage. Different methods, such as dry, wet, foam, and abrasive cleaning, might be used depending on the item's condition.

For restorable items, immersion cleaning is also an option where the item is fully immersed in a bath of cleaning product.

This process is also essential in preventing mold growth and other harmful microbes.
Restoration
The final stage is restoring the property to its pre-damage condition. This could involve minor repairs, such as replacing drywall, installing new carpet, or repainting walls.

More significant repairs might involve reconstructing various areas or rooms in the property. Emphasis is placed on maintaining the property's original aesthetic appeal.

At the end of this stage, the home or property should be restored to its former glory and be a safe place for its inhabitants once again.
Detailed Look Into the Restoration Stages
Each stage in the professional property restoration process is critical in efficiently and effectively restoring damaged properties.
Emergency Contact
The first step towards property restoration is contacting a property restoration company. Recognizing this as a vital call for help, companies often have around-the-clock customer service.
Assessment and Inspection
After contacting a property restoration company, the next step is assessing and inspecting the damage. Experts will determine the extent of the damage the resources needed to fix it, and develop a comprehensive restoration plan.
For instance, water restoration in Oakville, ON, identifies the affected areas, the type of water involved, and how extensive the water penetration is.
Water Removal and Drying
After assessing the damage, hundreds or even thousands of gallons of water may need to be removed with powerful pumps and vacuums during the water removal process. After removing most of the water, the next step is drying and dehumidification of the property.
Cleaning and Sanitizing
Then, comprehensive cleaning and sanitizing occur to eliminate any potential health hazards. This process includes using abrasive, foam, immersion, or manual cleaning methods to clean affected areas.
Fire and smoke damage restoration often includes extensive cleaning and sanitization to remove soot, dust, and contaminating smoke particles.
Restoration
Lastly, the restoration process takes place. This stage could include minor repairs like installing new carpets, painting, fixing drywall, or extending to significant remodeling procedures.
This step can be a daunting task, especially for homeowners, and that's where Home and Property Restoration Companies, such as the one you might find when you visit PuroClean, bring value.
Tips on Choosing a Professional Property Restoration Company
Ensure the company is certified and insured;

Take time to review their experience and reputation;

Compare prices and services offered by different companies;

Check whether they offer emergency services;

Watch out for red flags like poor customer reviews or unprofessional behavior.
How to Deal With Insurance During a Property Restoration
Property restoration can be a significant cost; however, insurance often covers these costs. It is vital to familiarize yourself with your insurance policies and understand which damages they cover. Consulting your insurance agent for guidance is always a good idea.
Do's and Don'ts During a Property Restoration Process
Navigating through a property restoration process can be confusing. Here are some do's and don'ts:
Do stay organized with your documentation.

Don't try to handle everything by yourself.

Do keep communication lines open with your insurer.

Don't rush the restoration process.
Conclusion
Facing property damage can be challenging and overwhelming. Nonetheless, homeowners can find hope and comfort with a professional property restoration company's help. Remember, choosing the right restoration company is significant in successful restoration.